---
Petroleum geochemistry is a fundamental component of regional exploration and production programs and is as important to basin analysis as an understanding of regional structural fabric, regional evolution of the structural elements and regional stratigraphic relationships.
The primary purpose of geochemical technical service projects conducted by GSI is threefold: To define the petroleum source rock characteristics of the stratigraphic interval penetrated by the well; to measure the thermal maturity of the section penetrated by the well and predict the maturity of the section below total depth; and to determine the distribution and type of migrated hydrocarbons present in the section penetrated by the well and the characteristics of the source rocks from which they were derived. The goal of this work is to determine whether the area of interest has substantial potential for gaseous and/or liquid hydrocarbon production.
The images below illustrate how results obtained from the complete and detailed analysis of mudgas, headspace gas, cuttings, cores, and crude oil sample are presented. GSI is detail oriented assuring that our clients' needs are met and expectations exceeded. Below is a general overview of our approach. For more on how petroleum geochemistry can be used as an exploration tool; click here.
---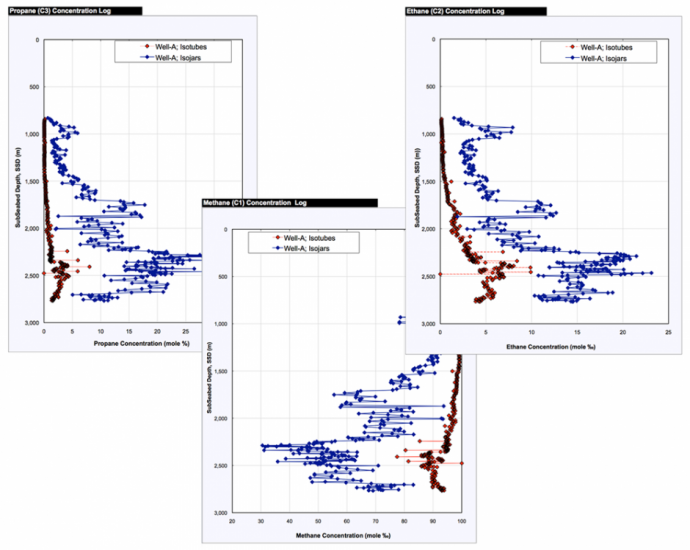 Technical Service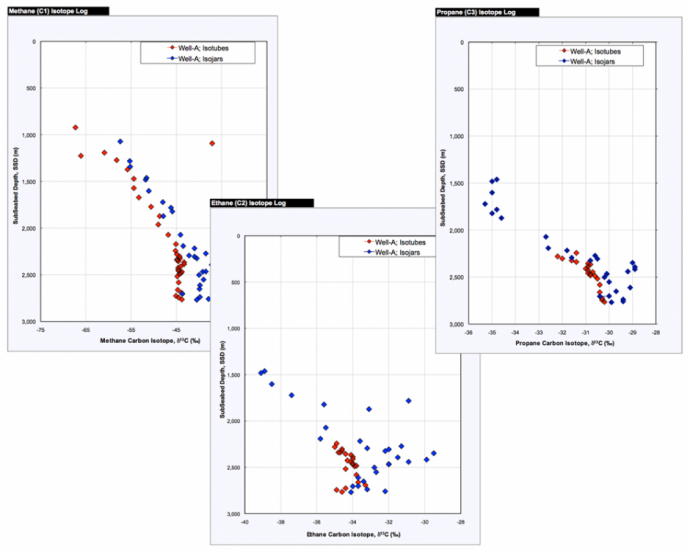 Technical Service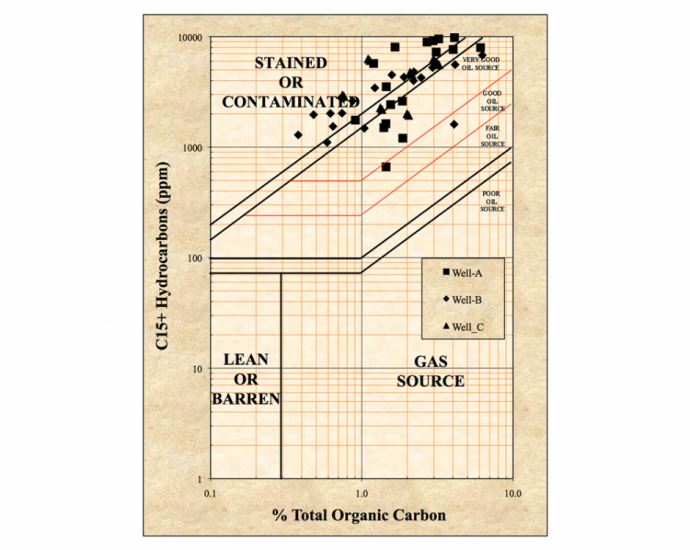 Technical Service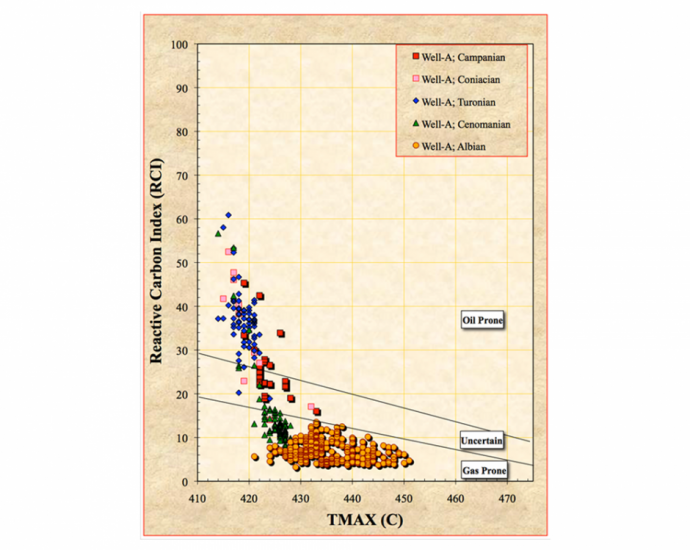 Technical Service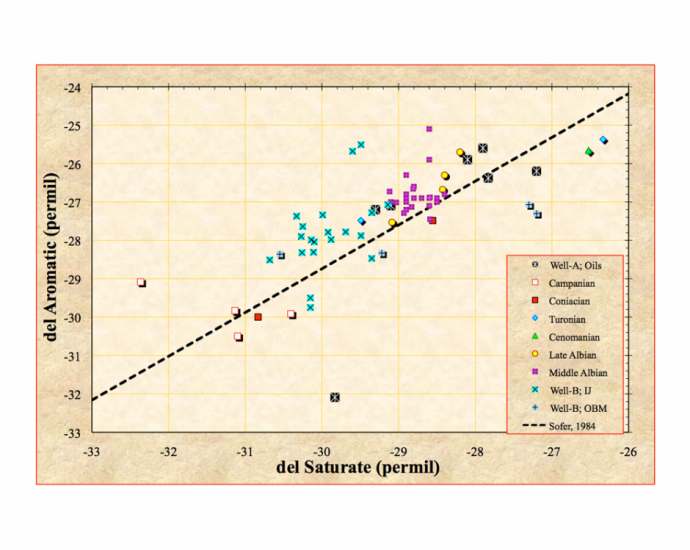 Technical Service
Technical Service